Get to know us..
Welcome to the largest diving center and shop, of whole Scandinavian – Diving2000.
With almost 40 years of experience in Scandinavia, and our latest expansion on the European market, we know for sure what you are looking for – Favorable prices, good service and expert guidance on recognized brands such as Scubapro, Waterproof, Fourth Element, Suunto, Garmin, Apeks and more.
Take a look at our website, www.diving2000.eu, where you'll find all of our diving-, snorkeling- , swimming-, apnea- and Tech equipment.
Physically located in Denmark
We do have our own large store and associated warehouse, which means we will ship all our orders the same day as we receive them.
If you are looking for divetrips, both in Denmark and abroad, then we're definitely the wright ones to ask. Please visit our travelsite www.diveresortfyn.dk to find inspiration, or contact us directly if you have any specific wishes.
We are also Denmark's leading source for Scuba Diving Classes. Our store features a heated pool, deep enough for most diving certifications.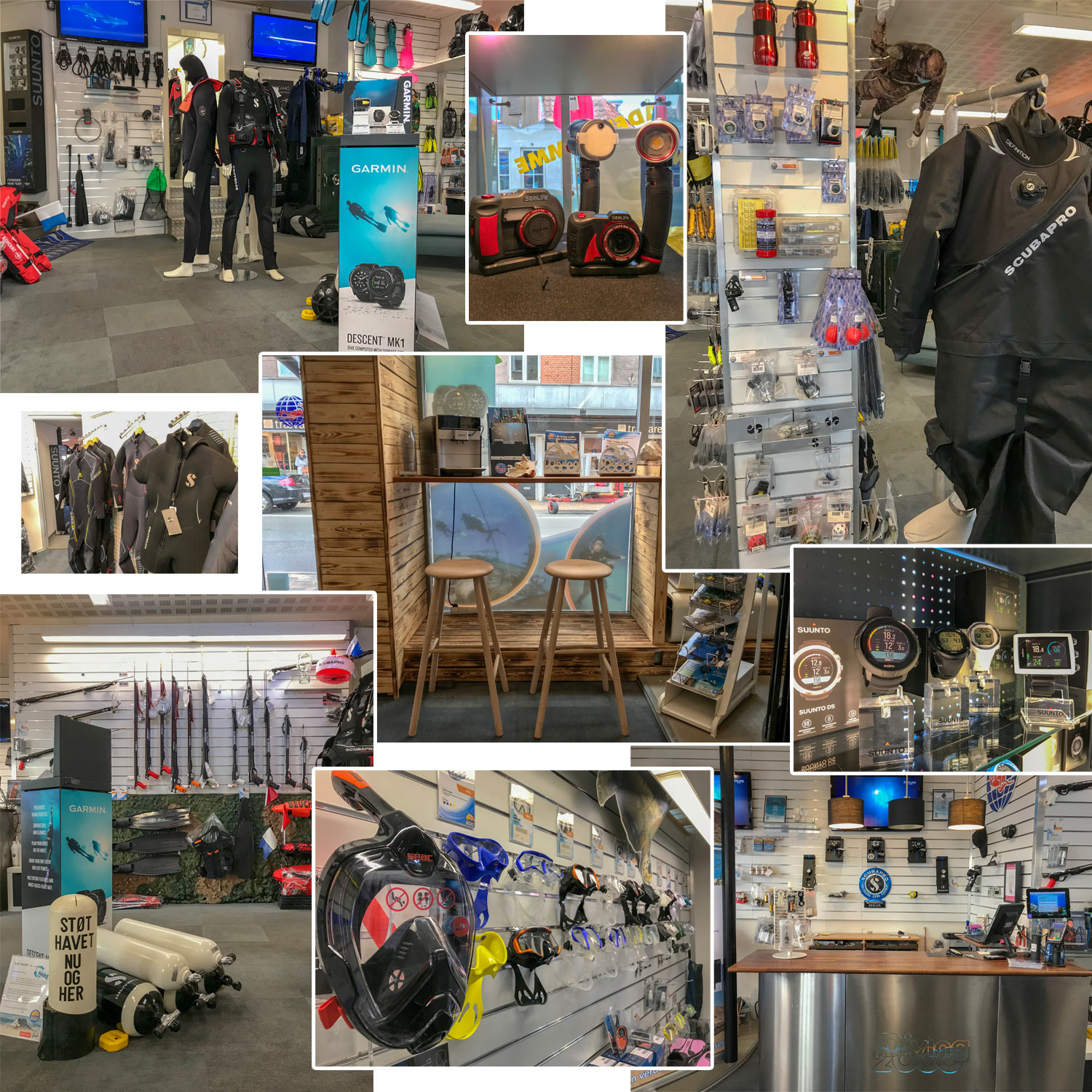 Brands..
We are certified dealers of the leading brands in Scubadiving, Apnea and Spearfishing. Among those you find..
Scubapro (Distributor)
Waterproof
Suunto
Aqualung
Apeks
Garmin
Fourth Element
Beuchat
OceanReef
Seac
Santi
Halcyon
PADI
SeaLife
Cressi
Shearwater
Suex
Omer
Scubaforce
Beaver
Tusa
BigBlue
Fotografit.eu
..And many more! If you need a specific product that you can't find on our webshop. Please don't hesitate to contact us - There might be a reasonable chance that we can provide you with the product.