The BCD is a part of the essential equipment for scuba diving. It is a buoyancy control device that helps you float comfortably in the water with appropriate buoyancy. The BCD is used for recreational diving, but if you plan to engage in technical diving with, for example, a double tank setup, you will need a wing-style BCD or a backplate.
You can find accessories for your BCD as well as complete sets of diving gear for recreational diving, which include a BCD.
Products for technical diving are categorized as BCD wings.
Remember that you can always call us at +45 6613 0049 or chat with us in the box at the bottom right corner during the store's opening hours if you need guidance.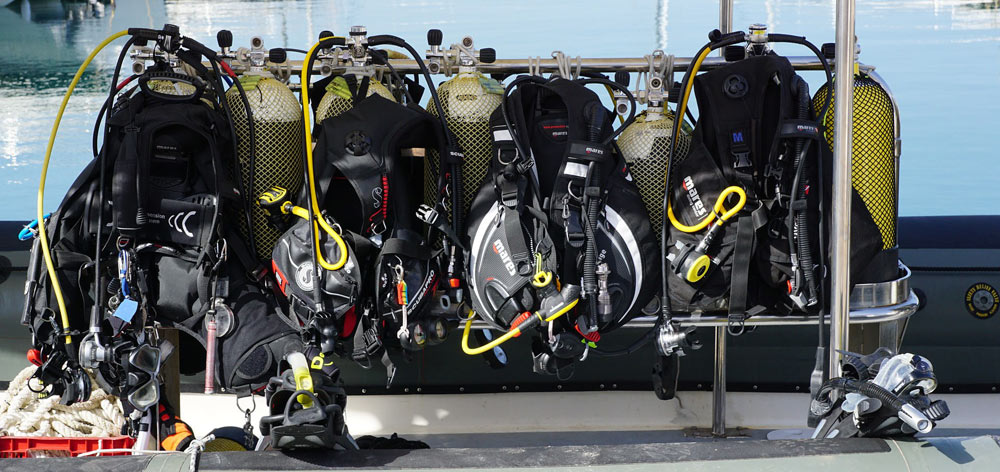 Discover a new dimension of diving with Diving 2000's impressive selection of BCDs. Our BCDs are specially designed to provide you with a comfortable and secure diving experience with optimal control and stability underwater.
Our extensive range of BCDs includes various sizes and styles that cater to divers of all levels - from beginners to experienced professionals. We also offer different features tailored to meet various diving needs.
With Diving 2000's BCDs, you can be confident in receiving a product of the highest quality that is both durable and reliable. We work hard to ensure that our BCDs meet the highest standards of quality and performance, so you can have full confidence in your equipment every time you dive.
So why wait? Upgrade your diving gear today with Diving 2000's fantastic selection of BCDs. Order yours today and experience diving like never before! If you need guidance, you can always call us at +45 6613 0049 or chat with us in the chatbox at the bottom right during our opening hours.