Find the right snorkeling equipment.
Snorkeling is becoming more and more popular - and for a good reason. Snorkeling is an easy way to enjoy the nature below water as well as a great activity with the kids. We have everything - and in high quality - for both adults and childen who want to go snorkeling.
The great quality is necessary to prevent unpleasant experiences when snorkeling.
A lot of things can wreck the snorkeling experience - gnawing fins, a stiff mask which cannot keep out water, or a snorkel that's difficult to empty. Besides a mask, snorkel and fins, you can use a wetsuit and weight belt. This way you can stay longer and more balanced then diving below the surface.
Read more about the single parts of the snorkeling equipment by clicking on the different categories. If you need guidance on what snorkeling equipment fits your and your family's needs, then feel free to contact us on 66130049.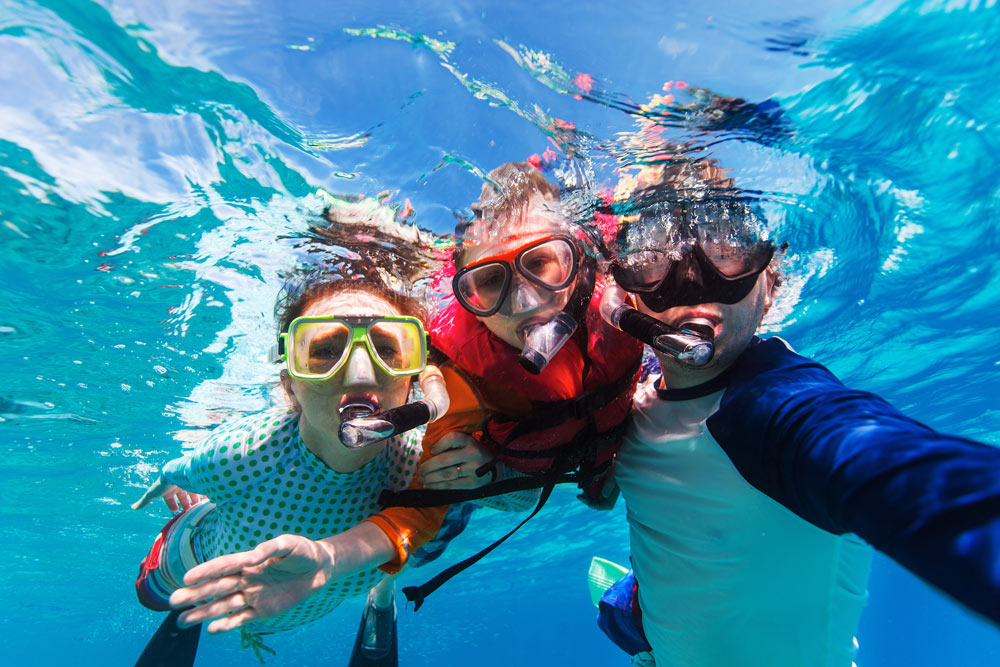 Snorkeling equipment of good quality that fits comfortably
Good quality is necessary to avoid bad experiences when snorkeling.
Fins that chafe, a mask with a stiff edge that lets water in, a snorkel that is difficult to clear of water - all of these can ruin the snorkeling trip. In addition to a mask, snorkel, and fins, you can choose to use a wetsuit and a weight belt if you want to stay warm a little longer and maintain better balance underwater when diving down.
We test all our snorkeling equipment.
Why should you buy snorkeling equipment at Diving 2000?
At Diving 2000, we only sell dive masks and snorkels that are produced with the purest materials. We only work with the best suppliers who guarantee that there is no PVC or plasticizers in the dive masks and snorkels we purchase for our customers. A huge advantage for you as a customer is that a mask that contains PVC is of poor quality and typically becomes stiff in the silicone material - because it's not real silicone! It is also important for us as individuals to avoid plasticizers (phthalates). These substances are present in many cheap masks and snorkels that are sold as inexpensive beach sets on vacation. That's why you should pay a little more for your mask and snorkel.
We have many options for snorkel sets or just masks.
You can read more about the individual parts of snorkeling equipment or find a complete snorkel set by clicking on the different categories. You are also always welcome to call us at +45 66130049 for guidance on what is the best snorkeling equipment for you and your family's needs.